12 Books and Texts You Need to Read to Understand Black Feminism in Brazil - PART 1
It's time for us estrangeiros to read the work that makes up the foundation of Black Brazilian Feminism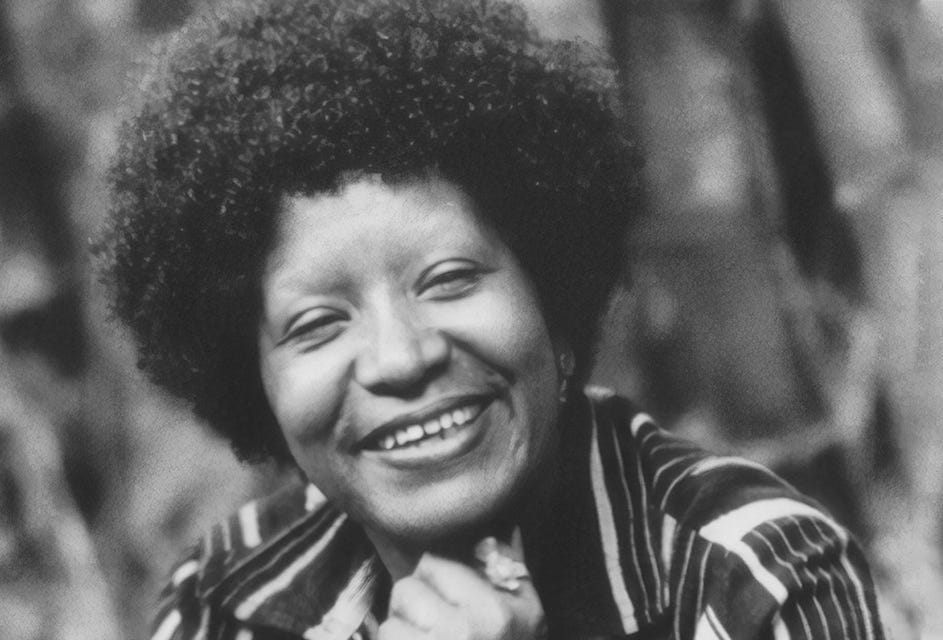 Lélia Gonzalez by Cézar Loureiro
I'm happy to see the work of Angela Davis, bell hooks and Patricia Collins translated into Portuguese, but now it's time for us estrangeiros to read the work that makes up the foundation of Black Brazilian Feminism.
Black Feminism in Brazil is enjoying an important moment in the spotlight. In recent years, Brazil's newly educated black women have sought out black authors and thinkers. While the Internet has played a huge role, much of this increased demand can also be attributed to 2015's Black Women's March when more than 50,000 Black Brazilian marched in Brasília. One of the main goals of the march was to push the Brazilian government into establishing policy that met the specific needs of black women—disproportionately affected by violence, poverty, and health issues. Unfortunately, a coup kicked out Brazil's Center-Left government, and the extreme right governments have paid little attention to Black women since the march. But the years-long preparation for the March, in which black women's groups all over Brazil organized meetings and fundraisers, established nuclei of black women's activism and the increased the desire for black women to see themselves in media and read about themselves. In an attempt to meet this new demand, publishers began releasing the works of Angela Davis and Brazilian feminists like Djamila Ribeiro & Lelía Gonzalez.
So I've created a list of 12 texts and documents that I think you need to read to understand Black Feminism in Brazil. I've done my best to find English translations of these texts, but some weren't available. In that case, use Google translate. Don't forget to click on the links.
Surprisingly, Encyclopedia.com published a nice overview of Black Feminism in Brazil and this is a good start before diving into these publications below.
---
Lélia Gonzalez didn't write the linked text above, but it's the best English overview of her life and work—and you have to understand Lélia to understand Black Feminism in Brazil.
Angela has always supported the work of Black Feminists in Brazil.
When Angela Davis came to São Paulo last November in 2019, she said the following to the Brazilian audience:
I feel strange when I am being chosen to represent black feminism. And why here in Brazil do you need to look for this reference in the United States? I think I learned more from Lélia Gonzales than you could learn from me.
Lélia Gonzalez, an intellectual, politician, teacher, and anthropologist, started talking about "intersectionality" long before it became a hot topic in American academia and moved into the mainstream. In the 70s and early 80s, she advocated that race, gender, and then class determine the experience of Black Brazilian women (and Latin American Black Women). Her most cited work is Racism and Sexism na Sociedade Brasieleira:
The place where we where we are determines our understanding of the double phenomenon of racism and sexism. For us, racism is the symptom that characterizes Brazilian cultural neurosis. And its articulation with sexism produces violent effects on black women in particular.
When Gonzalez participated in Brazil's feminist groups in the 1970s and 80s, she realized that the white women did not understand how their economic emancipation exploited black women through domestic work. They were badly paid and without workers' rights. They also did not connect the social condition of black women to their exploitation through domestic work and sexual exploitation. So this is why Brazil's Black Feminist movement developed out of the Black Movement and not the feminism movement.
Gonzalez also pushed for a Latin American feminism that united Black and Indigenous women. In her 1988 essay, For an Afro-Latin American Feminism she wrote:
By highlighting the racial dimension of the feminist movement, it attempts to show that within the movement, black and Indian women are living testimony to their exclusion from it. The article will also try to show, however, on the basis of the author's experiences as a black woman, the solidarity, closeness and respect for differences demonstrated by white colleagues who are committed to the feminist cause. These exceptional women I call sisters.
Just a little about her background: Gonzalez went to college in an era (50s and 60s) when few Black people were even attending high school. As a black academic in the 70s and 80s, she traveled across the world, attending conferences on sexism and racism. She also helped to found the Unified Black Movement in 1978 and ran for political office several times. Her work also extended to valorizing black culture in Brazil. She published a book on cultural festivals in Brazil called Festas populares no Brasil. The book will be rereleased this year by BoiTempo.
If you're up for reading Portuguese, also check out the book Lélia Gonzalez - Retratos Do Brasil Negro, a book about her life that can be downloaded in Kindle form.
Perhaps the best book of her writing is the beauty below, Lélia Gonzalez: Primavera Para As Rosas Negras. Outside of Brazil, it's difficult to get.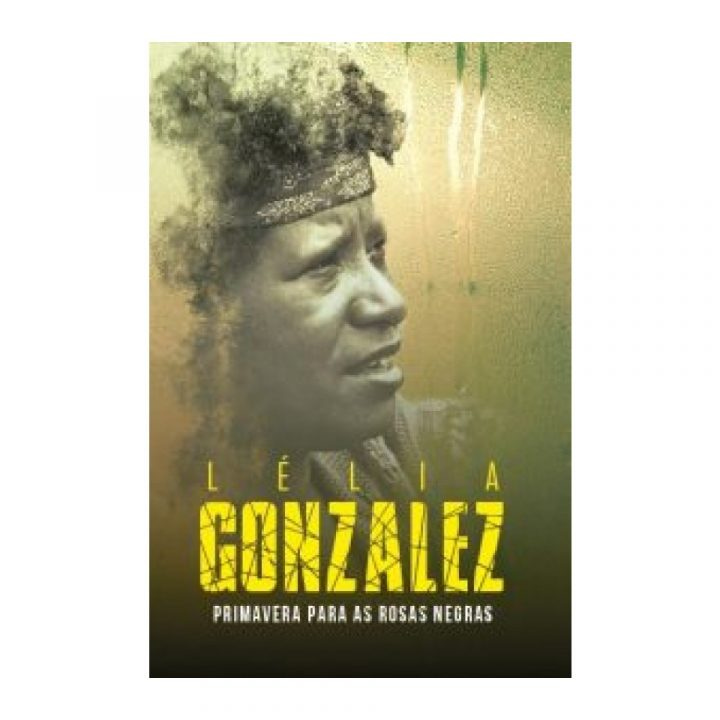 ---
2) Carolina Maria de Jesus - Child of the Dark (Signet, 2003)
Child of the Dark is Carolina Maria de Jesus' translated diary of living in a São Paulo favela at the end of the 1950s. Carolina, a black single mother of three made her living collecting paper throughout São Paulo. The book is remarkable because very few black people knew how to read and write in the 1950s, and de Jesus managed to keep a diary, despite only having two years of school. A white, male journalist discovered her and her diaries while he was doing a story in her favela. When the book was published in 1960, it became a runaway international bestseller, and de Jesus soon moved out of the favela. Writer Tarisai Ngangura did an excellent job of explaining her legacy in "Looking for Carolina Maria de Jesus."
Her 100th birthday anniversary reignited her legacy. In 2019 Google even dedicated a doodle to her. This woman was amazingly brilliant in the way she understood hunger, poverty and even relationships with men.
Companhia das Letras recently announced that it will rerelease the de Jesus' work.
---
Djamila Ribeiro's 2018 book, Quem Tem Medo do Feminismo Negro (Who is Afraid of Black Feminism?), might be the first Brazilian book with the words "feminismo negro" in its title. Since 2016, she has been anointed as the mainstream face of black feminism in Brazil. Until Ribeiro started regularly writing for mainstream publications, critical writings on race and feminism had been limited to a very academic audience in Brazil. Ribeiro's writings exposed these ideas, many established by preceding black feminists and black movement leaders, to a larger black and white audience. Her book, which compiles the essays that she wrote for various publications between 2013 and 2017, addresses issues like reverse racism, affirmative action, black women and carnival, Black Face, abortion, and even Simone de Beauvoir. Check out this 2016 AfroPunk interview with her.
Ribeiro also published another successful book called O Lugar de Falar. - Your place to speak. O Lugar de Falar is an essential concept in a society like Brazil in which, traditionally, only the white man is presented as having the credibility to speak on everything. With Lugar de Falar, each person, based on their specific lived experiences, has the right and a place to speak.
---
Did you know that Brazil's first novelist was a black woman, Maria Firmina dos Reis? Or that the first woman lawyer in Piauí, was a black woman, Esperança Garcia? Jarrid Arraes's Heroínas Negras Brasileiras celebrates 15 black woman heroines with poetic poems and delightful artwork. Arraes writes cordeis, which are popular and inexpensively printed booklets or pamphlets containing folk novels, poems, and songs produced and sold in fairs and by street vendors in Brazil, principally in the Northeast. Arraes produced cordeis on Black Brazilian Heroines, many of whom were not well-known before this book in 2017. Arraes recently announced that the book would be re-released this year (and even better so check on it). It's the perfect book for a beginning Portuguese learner so don't let the language scare you.
---
The interview with Luiza Bairros can be downloaded in English on JSTOR for $14.
Photo source: Press Secretary of the Presidency of the Federative Republic of Brazil.
As a self-proclaimed black feminist and government minister, Luiza Bairros developed public policies that helped to elevate black women (and men) in education. During her period as Brazil's Minister of Equality, the country implemented affirmative action at its federal universities. Perhaps in a roundabout way, Bairros is responsible for Brazil's more recent Black Feminist Movement. Young, black women who acquired education through affirmative action, are discovering the books and texts of Brazilian and American feminists. Bairros was, like Gonzalez, a pioneer in her education and political ascent, but her career peaked in an era in Brazil that welcomed the inclusion of blacks in government and in universities. Unfortunately, Bairros passed away unexpectedly from lung cancer in 2016.
This interview that she did in 2011, right after she had been sworn in as the minister of racial equality, is amazing because she explains in detail the work of the black feminist movement and its space within the black movement. She also talks about her work as a minister.
---
6) Jurema Werneck - O Livro da Saúde das Mulheres Negras: Nossos Passos Vêm de Longe. (Editora Pallas, 2006)
The English version of this book, which focuses on the health of black women, was initially released in 2000 and can still be bought on Amazon. Six years later, the Criola NGO published a Portuguese version, with a foreword by Jurema Werneck, entitled O Livro da Saúde das Mulheres Negras: Nossos Passos Vêm de Longe. Editora Pallas, 2000. The Portuguese version seems to be out of print but I am tracking down a PDF version of it.
For much her career, Dr. Werneck has researched and written about the health disparities that black women in Brazil face. In her article, Institutional Racism and Health of the Black population she writes:
The elimination of racial disparities in health and the production of adequate responses for the health promotion of black women requires the development of affirmative actions at different levels, which implies the establishment of singularized measures, based on in-depth and equally singular diagnoses, which they must support the design of specific processes, protocols, actions and policies according to the needs and singularities of each population group.
As the current executive director of Amnesty International Brazil, Dr. Werneck brings awareness to Brazil's human rights violations. Those issues include the assassination of councilwoman Marielle Franco, the high murder rate of young black men, and the deforestation in the Amazon. Werneck is a black feminist and doctor whose previous work focused on the health inequities that black women suffer in Brazil. She also founded Criola, an NGO run by Afro-Brazilian women that empowers black women and girls in the poorest areas of Rio de Janeiro.
Check back next week, when I will publish PART 2. This list is missing some heavy hitters like Sueli Carneiro, Conceição Evaristo and others…